Since its creation 50 years ago, our school embodies the passion for transmission that drove its founder, Gaston Lenôtre. The generations of chefs who succeed each other are inspired by the same desire to defend and promote French gastronomic heritage. We share the expertise of our Maison with our students, trainees, and professionals who join us. We are guided by the desire to pass on the secrets of our chefs' creativity.
A COOKING SCHOOL NEAR PARIS
Accessible, modern, and welcoming premises
Since April 5, 2021, The école Lenôtre is located in brand-new premises in Rungis (94), near Paris, just a stone's throw away from one of the largest gourmet supplier markets. The school provides a pleasant living environment, easily accessible through various transportation options, and equipped with state-of-the-art equipment for optimal quality education.
Our activities
Passionate individuals seeking a career change, professionals wishing to deepen their skills, companies looking for an original idea for a team-building day, or enthusiasts eager to learn more about the world of gastronomy and its techniques… Lenôtre School is open to everyone and offers tailored training, internships, and workshops for all projects.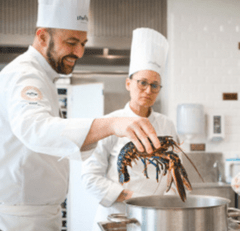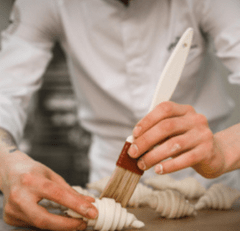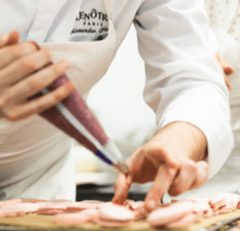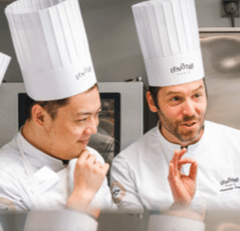 Conversion
Advanced training courses
Bespoke training
Consultancy
Realize your dream and learn the fundamentals of cooking, pastry, and bakery in just a few months through our long-term training courses!
Are you a gastronomy professional wishing to perfect your skills with the greatest Chefs? Lenôtre School welcomes you for a few days to train you in new techniques!
Our experts are attentive to better understand your specific needs and work with you to create a customized training program, either at the school in Rungis or through distance learning via video conferencing.
Lenôtre School supports you in all your projects: after a precise assessment of your needs, our experts develop a tailor-made program for you.
COOKING CLASSES FOR EVERYONE
Team building / Culinary workshops
Lenôtre School also welcomes businesses and passionate individuals for workshops lasting a few hours or a full day! Experience a privileged moment in the kitchen alongside our training Chefs! Sign up alone, as a group, or organize a customized workshop according to your needs.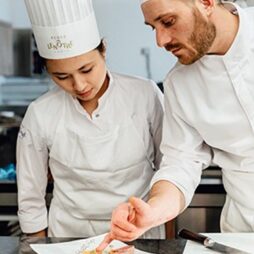 Nos atouts
Une école à taille humaine
Des salles équipées de matériel professionnel
12 participants maximum par cours
Des matières premières rigoureusement sélectionnées
Des formateurs expérimentés et pédagogiques
Our values
Respect
Respect for ingredients, expertise, time, and people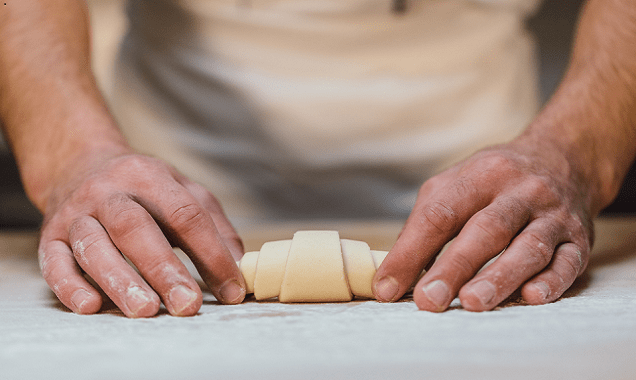 Excellence
Excellence both in taste and aesthetics of products and experiences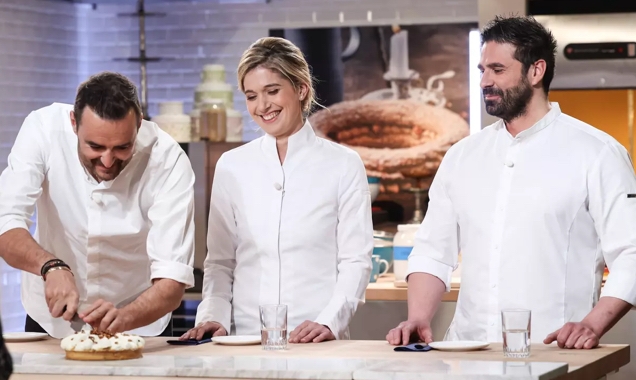 Sharing
Sharing of pleasure, heritage, and expertise
OUR RECOGNITIONS :
A school close to the largest national market