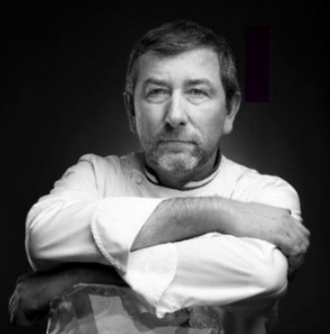 INTERVIEW
1. Hello, could you please introduce yourself in a few words?
Hello, I'm Gérard Taurin, Best Craftsman of France (Meilleur Ouvrier de France) in the field of ice cream and a World Champion Glacier. I worked for 32 years at Maison Lenôtre.
Currently, I am the manager of Glace'Art boutique in Normandy. I also provide training for ice cream makers and passionate pastry chefs all over the world, aiming to share my vision of well-crafted products and naturalness.
2. When and how did you develop this passionate interest in ice cream?
Around 1978, I had a revelation thanks to Mr. Pichard, the creator of the catering service at Maison Lenôtre. He gave me my first book, "Faîtes votre pâtisserie comme Lenôtre" by Sylvie and Gaston Lenôtre, and I wanted to join this prestigious establishment. I entered Lenôtre in 1980 and left in 2012 after 32 intense and pleasurable years.
3. Why did you have the desire to teach?
All joys only have value when shared. It's a pleasure to share the knowledge that results from so much hard work. It brings me joy to accurately deliver the necessary information for success.
4. Why Maison Lenôtre?
I experienced many wonderful adventures there. The philosophy of sharing that governs this beautiful institution pushes us to offer the best of ourselves with a positive pressure.
5. What is your favorite dish, dessert, or guilty pleasure, and why?
A well-made Paris-Brest with praline mousseline. I love the fresh choux pastry and the hazelnut praline cream! The simplicity and delicacy of this technically demanding dessert are a delight.
6. Your signature in the kitchen/pastry (ingredient, detail…)?
Textures of ice creams and sorbets: achieving the right taste, color, and naturalness requires advanced knowledge to succeed in the final texture.
7. The recipe you know by heart?
The macaron !