Are you a professional in the restaurant industry looking to deepen or enhance your skills with new learning opportunities? To train and support you, the Lenôtre Culinary Arts School offers advanced training courses on various topics, ranging from 1 to 5 days in duration. Our pedagogical team and renowned chefs as instructors will transmit their expertise and culinary techniques to you.
A Unique Pedagogy
The Objective
We are committed to teaching you the fundamental gestures and essential techniques that will make you recognized professionals. To achieve this, you will experience the rhythm of Lenôtre's establishment during your training, familiarizing yourself with all of our processes and trade secrets. You will become an integral part of a demanding professional environment. All our courses are designed entirely through practice and repetition of gestures..
Our Advantages
A human-scale school
Classrooms equipped with professional equipment
Classes limited to 12 participants
Strictly selected raw materials
Experienced and pedagogical trainers
Internship domains
Pastry
Bakery & Viennoiserie
Chocolate and Confectionery
Cuisine
Service
Prerequisites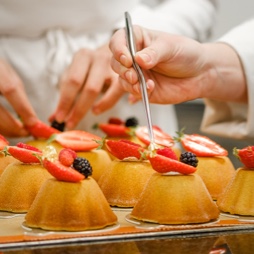 Prerequisites to be eligible for our training programs:
Be of legal age
Have a minimum level of French language proficiency at B1 level (training materials can be translated into English)
Be a professional in the restaurant industry
Financing
Through your Personal Training Account
Through your OPCO (Operator of Competencies)
Through the Skills Development Plan
The skills development plan encompasses all training initiatives implemented by the employer for their employees.
Don't hesitate to inquire with your human resources department.
Through personal financing.
Access & Accessibility
The training courses and internships offered by Lenôtre School are accessible to individuals with disabilities or health issues.
We encourage you to mention this during your application process. You will then be contacted by our disability coordinator to discuss any necessary accommodations to ensure your stay with us proceeds smoothly.
Upon your arrival, you will receive personalized support to ensure your seamless integration. Our disability coordinator: Guillaume Galy – 01 86 93 04 00
Acces
Since April 5, 2021, Lenôtre School is located in Rungis, close to one of the largest gastronomy supplier markets. This strategic location ensures optimal teaching quality.
It is situated near Paris and just a stone's throw away from the Rungis International Market.
Multiple transportation options make access easy. Please refer to the access map.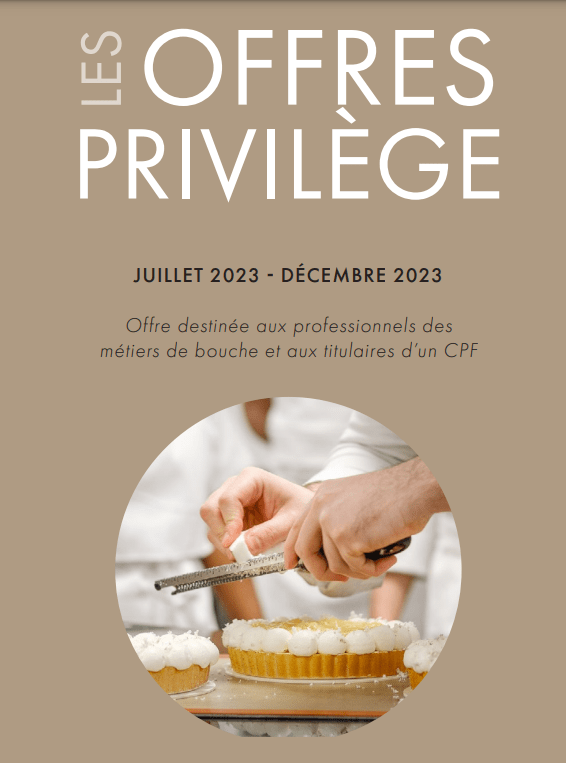 PRIVILEGED OFFERS
Privileged offers to not miss

Do you wish to attend multiple courses this year? Does someone you know also want to enhance their skills? Or have you already identified a session that is more than 3 months away? You could benefit from an exceptional discount on our advanced training courses!
Contact our team at +33 1 86 93 04 00 or by email at ecole@lenotre.fr to learn more.
Our values
Respect
Respect for ingredients, know-how, time, and people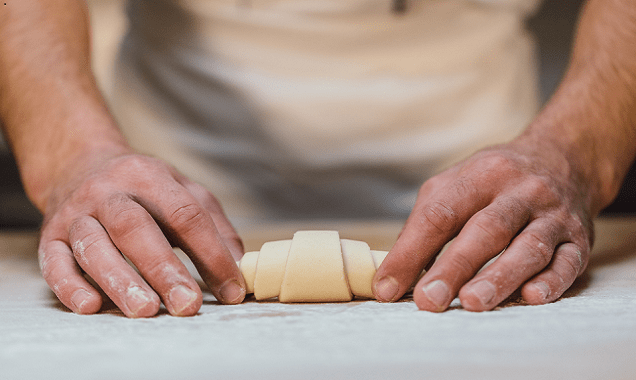 Excellence
Excellence in both taste and aesthetics of products and experiences
Sharing
Sharing the pleasure, heritage, and know-how
A COOKING SCHOOL NEAR PARIS
Accessible, modern, and welcoming premises
Since April 5, 2021, the Lenôtre school has been located in brand-new facilities in Rungis (94), near Paris, just a stone's throw away from one of the largest gourmet supplier markets. The school is a pleasant living space, easily accessible by various means of transportation, and equipped with state-of-the-art equipment for optimal quality education.
OUR RECOGNITIONS :